Gift Planning

Carolyn Johnson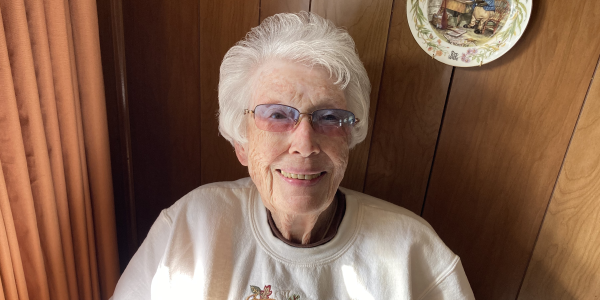 La Porte, Indiana
"I have provided a portion of my estate for The Salvation Army in my will for the simple reason that I know the money will be wisely spent. I was the only child in a household of parents and grandparents and a lodger during the depths of The Great Depression. I can relate to so many families that The Salvation Army serves. I grew up with my dresses made from printed flour sacks. It's amazing how a worn-out pair of men's trousers could be taken apart and made into a girl's skirt.
My mother often joked that she had curtains to fit half the houses in our small town because my folks moved so many times as often they couldn't pay the rent. She still taught me always to be generous to everyone in need. Nobody who knocked on our back door ever went away hungry. I remember telling my mother about a classmate of mine who had even less than I. I still don't know where the money came from but my mother made sure that my classmate received a doll for Christmas. The Salvation Army has a special Christmas program for kids like my classmate. They also provide families with food for the holidays so that the parents don't have to choose between buying groceries or affording a Christmas present for their kids to open on Christmas morning.
I share the same passion for meeting needs as The Salvation Army does. Whether it's providing families with good food to eat, warm clothing to wear, or someone to pray with in times of need, I trust The Salvation Army to use my donations to do good. I shall continue to support the Army yearly as well because it pleases me to help others."